Log in to Webmin, click on Servers | Bind DNS Server | Create slave zone.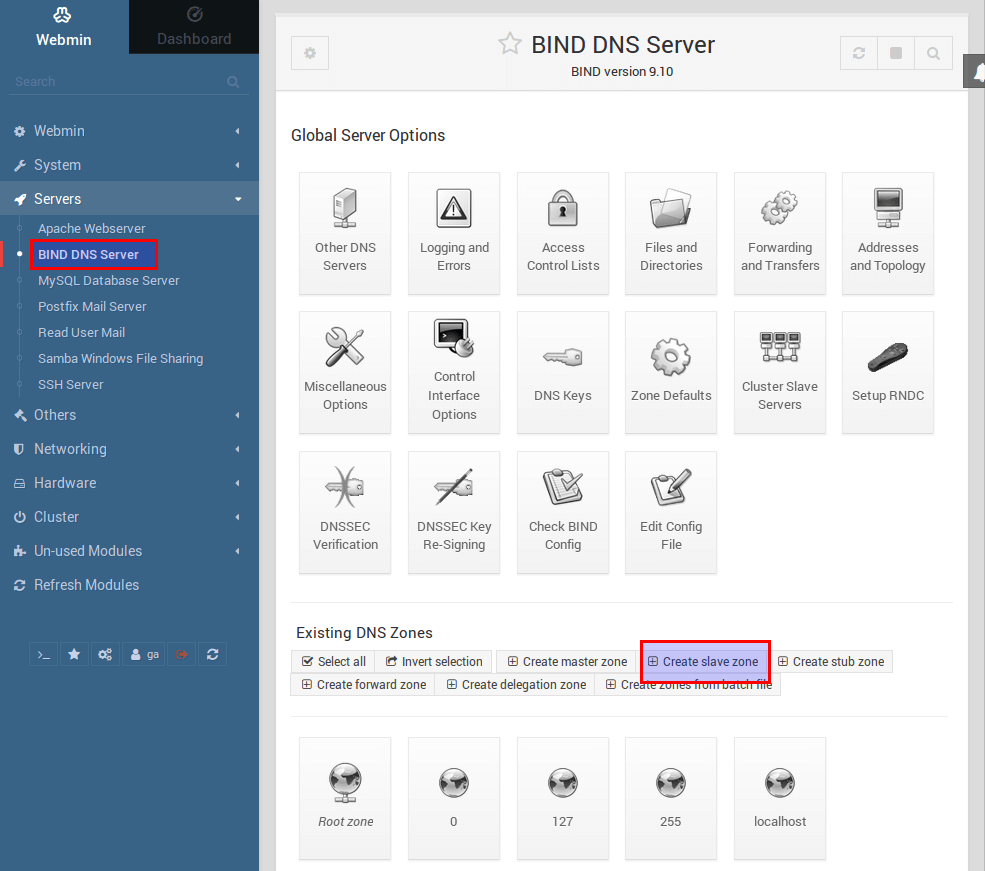 Select Forward or Reverse, fill in the domain, add master servers and click on Create.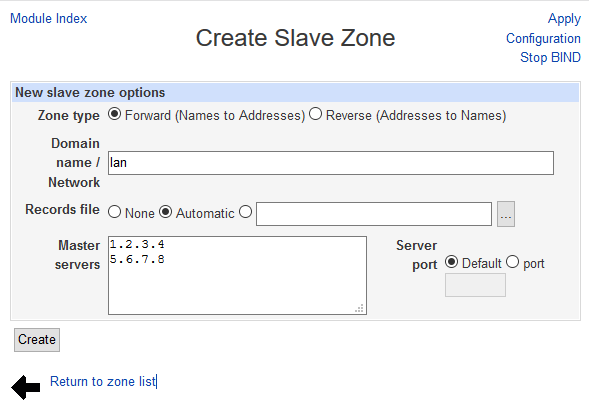 Click on Apply Configuration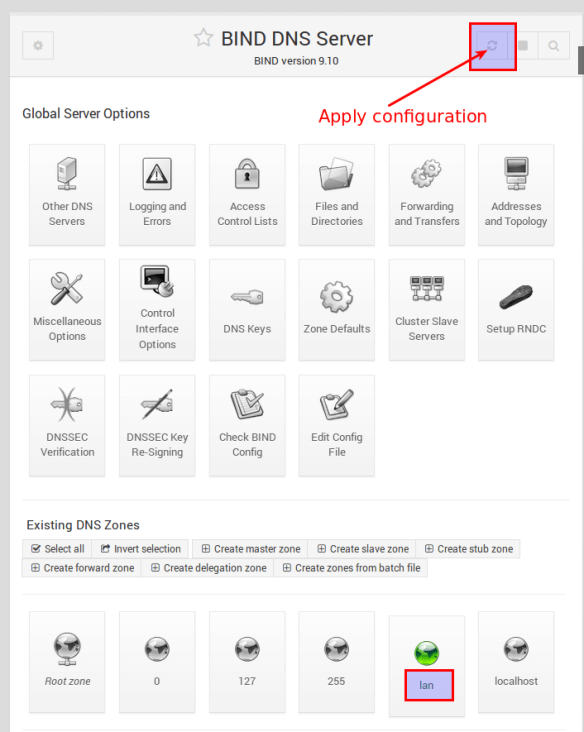 Congratulations! Your slave zone is now configured and running.
Continue with the other zones, e. g. reverse zone.